2Y-Chem, Ltd.

Add:

No.12, Lane 67, Libing Road, China (Shanghai) Pilot Free Trade Zone

Tel:

86-21-51320090

Email:

info@2ychem.com

Web:

www.2ychem.com
2Y-Biopharma, Ltd.

Add:

Jiangfeng Road, High-Technology Industrial Development Zone, Qidong, Nantong, Jiangsu, China

Tel:

86-0513-83266672-8001

Fax:

86-0513-83266672-8005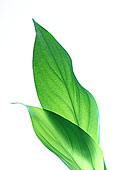 2Y-Chem commits to protect the environment and to respect the communities and the people.

We exercise green chemistry principles and focus on waste minimization early in the development process. We systematically perform process safety assessment before conducting scale up. We also provide adequate personal protection equipment (PPE) for our employees.

2Y-Chem sucessfully passed the social responsibility audits from third-party representing multi-national companies.